---
KIAI ONLINE MAGAZINE
Official Online Magazine of Kenjutsu International Association of Instructors
No. 41, April 2005 - Edited by Dr. Ivica Zdravkovic, KIAI Founder
---
KIAI Online Magazine is published periodically.

All texts and photos are protected by copyright.

Please inform your friends about KIAI and about this magazine. Send your articles and photos. To visit the official KIAI site, just click on the KIAI logo. Thank you!
NEWS
Hello all. Nit much news in our organization. USA seminar is approaching, and so is European. Anyone interested in these two major events organized by KIAI members should contact Phil Scudieri sensei or me. You are all welcome, of course. We don't have any new members since last time. Lets hope you all will invite and bring your friends who are istructors-sensei.
I am not sure if that is necessary to mention, but Tripod server says that our website had approximately 2.000 page views per moth, and after some messages that number reached 3.000. I'd say not bad for an amateur site with poor advertising!
Your suggestions and impressions about the newest KIAI Online Magazine and about KIAi site and it's archive of all previous magazines are MOST WELCOMED! Thank you!
Enjoy your training and stay in touch.

---
BUDO HUMOR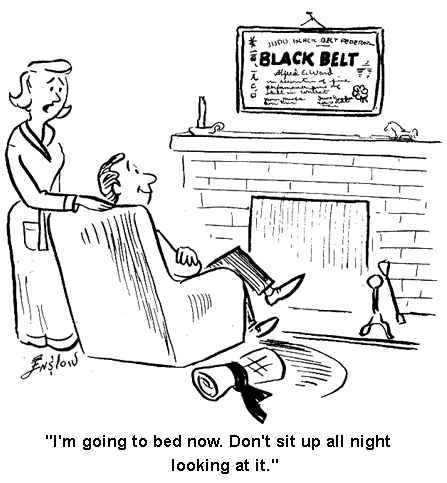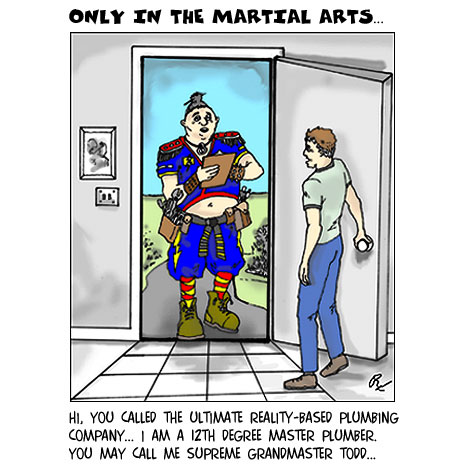 ---
End of page